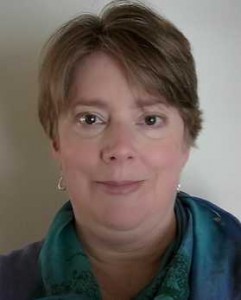 Judy's Story with Spiritual Direction
"I started seeing a spiritual director in 2003 when I was in the formation process for becoming a Benedictine Oblate. As a protestant, I had no idea what spiritual direction was. I think I might have even approached it at first as if it were therapy, but learned quickly that it wasn't. I came to learn that spiritual guidance is simply about having a companion on the spiritual journey. I bring my faith questions, doubts, joys, celebrations and struggles to a session. I explore God in my deepest self. My spiritual director prays for me. I enjoyed this process so much that I wanted to companion others on their faith journeys, so I sought out spiritual direction training. It is simply an honor and gift to walk with other people as they encounter God in their lives. Pure gift.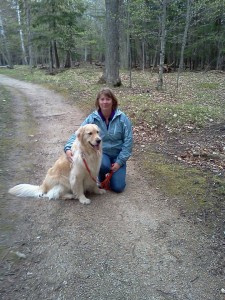 Judy's Background
Judy was commissioned as a Deacon in the Evangelical Lutheran Church in America in 2016. She holds a Master's Degree in Pastoral Studies from Loyola University (Chicago) (2012). Previously she completed spiritual direction training through the Pacific Jubilee Program at Vancouver School of Theology in Canada. Her undergraduate and law degrees are from Valparaiso University. She has also completed the Mindfulness Based Stress Reduction Program (MBSR) at UW Health/Alternative Medicine based on the work of JonKabat Zinn, and assisted teaching MBSR. In September, 2015 she completed the SoulCollage® facilitator training.
Judy brings a strong ecumenical, as well as interfaith, sense to her faith and work. While she is a lifelong Lutheran (ELCA), and a member of St. John's Lutheran Church in Madison, her faith has also been shaped by her years as a Benedictine Oblate (affiliated with Holy Wisdom Monastery in Madison, an ecumenical monastic community) and her interests in Buddhism. As a teenager, she lived in Geneva, Switzerland where her school friends were Hindu, Buddhist, and Muslim. In Geneva, she attended the Lutheran Church of Geneva where people from a variety of Lutheran backgrounds worshipped and celebrated Eucharist together.
She has worked for nonprofit organizations in fundraising and marketing. She has owned her own writing consulting business for many years. Currently she is the Chaplain of Triangle Community Ministry, an ecumenical ministry serving the second largest public housing project in Wisconsin.
Judy is a member of Spiritual Directors International. She has been seeing individuals for spiritual guidance for eight years, including clergy from a variety of denominations. Recently she has started offering classes in art and spirituality.
Welcome the present moment as if you had invited it. Why? Because it is all we ever have. (Pema Chodron)